Events
Keep up-to-date with the foundation's actions and projects
This Sunday, September 10, 2017 Find Fondaka France Stand N ° 61 at the Associations Fair in Villeneuve d'Ascq at the Palacium from 1:30 pm to 6:30 pm Free admission 2 rue Breughel / District Pont de Bois in Villeneuve d'Ascq
Mission humanitaire

11 octobre 2016

Following the socio-political situation prevailing in the Democratic Republic of Congo, the human mission scheduled from October 23 to November 7, 2016 in Kindu and Samba, can no longer be organized the planned period.

We plan to postpone the period of first September 2017 according to changes in the local situation.

Of course the practical arrangements (dates) of this new mission will be specified later.

Thank you for your commitment to the human cause
SOON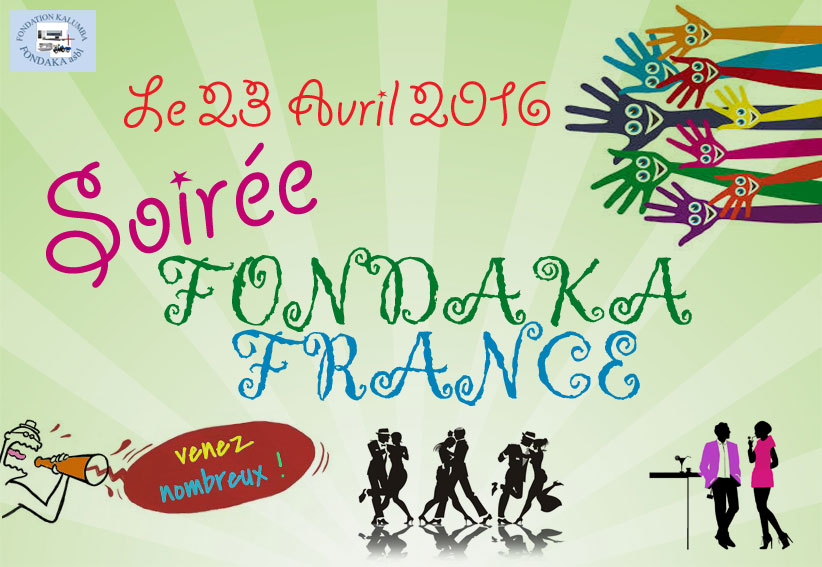 Humanitarian Mission:
Medical equipment
January 2013
The fourth container full of medical and other equipment since the foundation of the association is to be sent. Arrival in Matadi scheduled for 29/01/13
Humanitarian Project:
At Samba hospital in Maniema province
February 2013 - from 16/02 to 03/03/2013
Position Announcement
Profile of those participating in this humanitarian mission:
*1 GP specialising in tropical diseases (infectologist or doctor with previous experience as an intern in tropical zones, or having previously participated in humanitarian missions in tropical zones)
*1 Anaesthetist, recovery expert
*1 nurse
*1 midwife
*1 gynaecologist-obstetrician
*1 visceral surgeon
Initiatives:
Training will first and foremost be available for Samba centre staff, especially focussing on the various facilities the centre will have.
The following themes have been chosen:
labour room training
training on scans
training on asepsis and hygiene
secondarily, training for the people, planned childbirth and STDs and training for midwives in the region.
We need to set up consultations in general medicine, paediatrics, gynaecology-obstetrics and scans. Operations will include: appendectomies, C-sections, myomectomies and hysterectomies.
Thank you to send your application to
ou joindre Sifa at

06 84 87 25 10